Tips and Tricks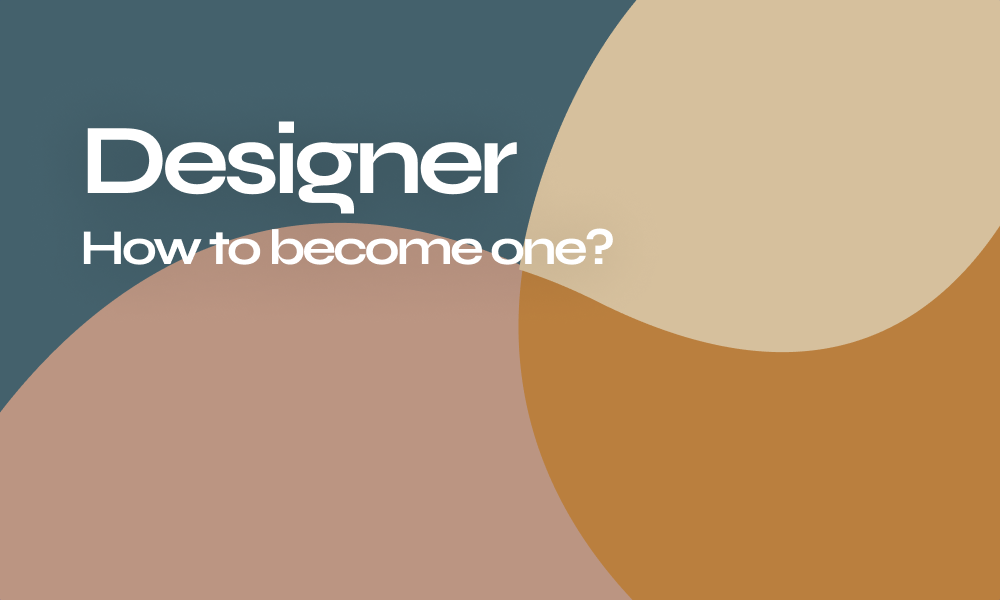 Have you ever thought of a career change but felt handicapped with all the challenges and limitations? Or have you ever dreamed of becoming a designer or side earning from designing but you don't know how well you manage to attend a design school? 
Well, this blog is for you! Feel confident and optimistic you don't need to attend a design school (thousands of $ a year) for a rewarding professional path!
Here are the main steps to become a designer 
Understand the design concept and process
Design is a whole process of interrelated steps and visions to elaborate and plan the creation of concepts, objects, systems, etc
It has various approaches such as the wide applied user-centered design the heart of the design thinking in order to create solutions for the identified problem. 
What is design and how it evolved? The history and milestones to modern design! Those are important concepts to understand and read about as it plays a major role in building your "Design thinking" and vision towards specializing in a specific design field and practicing your own design process
Read more about the 7 steps of a professional design process 
Explore different fields of design
The design world career is very diversified. You sure can learn more than one field but you should ask yourself which design specialty would you like to specialize in such as:
Product design 

Exterior/Interior design

Game design 

Car design 

Etc 
Designers are problem solvers, who craft both the form and function of a product so that it can effectively fulfill its intended purpose. 
Adapt a design attitude
Although Design is a field with respected wages and income yet in order to become a successful designer you need to do things with passion and a real belief in your capacity to satisfy the user and create powerful experiences.
Adapting a designer attitude requires many technical  skills including 
 Deep engagement in the process of concept development,

Knowledge of prototyping

Testing capabilities 

Mastering or basic tools 
 It also demands many soft skills such as:
Sense of Empathy for users 

open-mindedness 

Humility and criticism acceptance  

 
Practice basic tools
There numerous tools used in design per field! When it comes to practicing where to even start?? 
Most experts recommend starting with Illustrator then photoshop as fundamentals to building design skills
There tons of online tutorials, instructors, and youtube videos at a cheap price to help you master the tools. You can start imagining a project concept and put to life slowly by practicing and implementing design principles :
The modern world of design has evolved from simple tools to actual design systems. It is very important to try to catch on to the trends and practice the use of a design system 
Arsenic Design system is made to help all kinds of designers deliver outstanding consistent designs via its simple interface rich in tools, its very coherent framework, living guidelines, and unified set of UX design decisions.
Build your portfolio
You might not need to step inside a design school to get a job as a designer but you sure do need a solid outstanding portfolio!
Building a portfolio at the beginning of your career doesn't require you to have experience with real client projects you can showcase in your portfolio what you have been practicing, your own creations, or recreation of projects you find on the net. Chose the work you will expose in your portfolio strategically 
I Hope this Blog came in the help! To sum up, just never give up, follow your dreams and practice, practice and practice more, then congrats you are a designer!