Tips and Tricks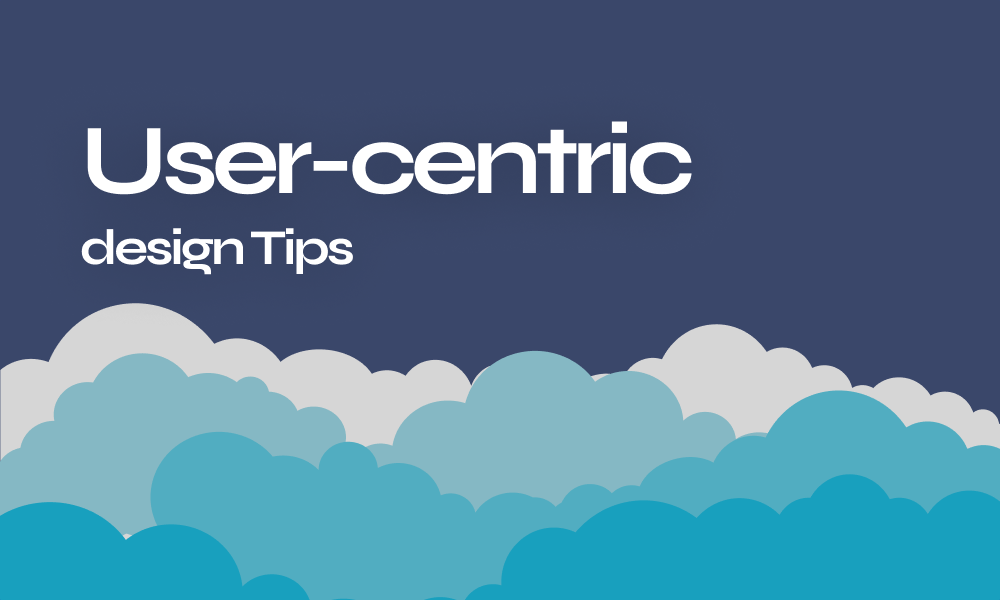 If you ask anyone why do we develop digital solutions? The automatic common thought and answer would be: serve business needs and generate benefits …well it is rigorously true! But  What about all the design work behind that system or application?
It is true that  UI/UX designs can be majorly business-goals oriented but it is the end-user that gets to decide whether a product is successful or not. The design process that is oriented towards satisfying the product user is the user-centric design approach.
Why user-centered design is important?
The UCD  approach itself is based on the mindset of placing the user of the product in the center of the design process which means highly considering the user's perspective while designing. 
What if we ignore the user a bit? Well, the lack of user-centric design thinking can lead to serious losses such as:
Doubtful useability and unfinished tasks

Waste of time and efforts 

Huge financial loses depending on the size of the project 

Getting overcome by competitors 

Negative ROI 

Damage brand reputation
How a user-centric design process should be?
Just like any concept that has an input and expected output, design isn't about taking random actions to find a result, it is a very precise process that follows major steps into achieving a coherent design.
When it comes to user-centric design, the entire process throughout design and front-end development iterative is based on understanding and satisfying the user continuously: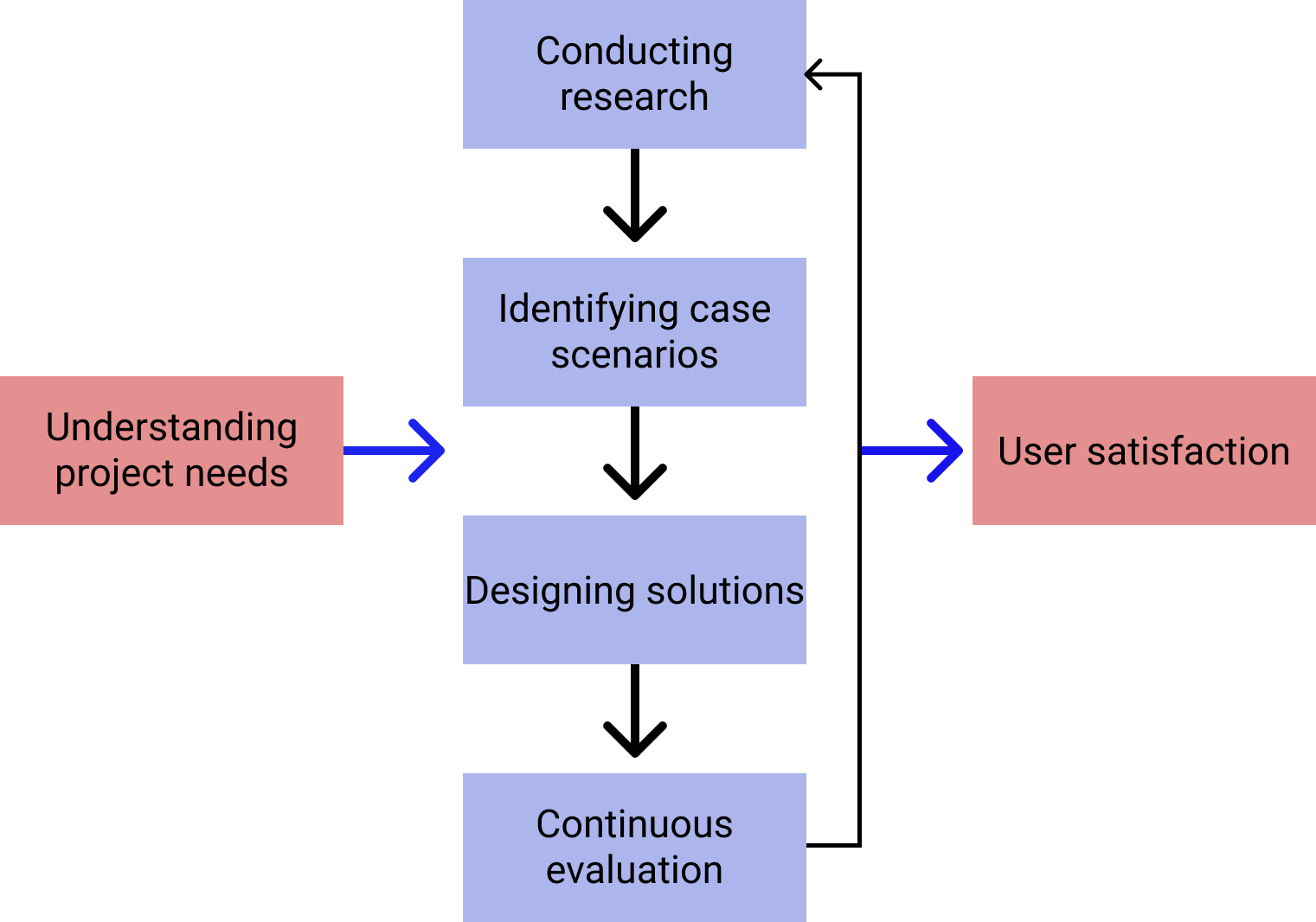 Read more details about the 7 steps of  a professional design process
Tips to create user-centered designs like a pro
Gather as much information as possible
The rule is simple Every detail counts! Whether it is about information that impacts directly the design process (budget, users data..etc) or indirect information (marketing goals, selling points, or future growth strategies) 
A designer is supposed to do work according to his precise and deep understanding of every insight about the user and client's expectations, not according to random guessing!
Simply your design! don't make the user ask or think!
There is no point in using the user-centric approach in your design if it isn't more tangible and won't help the user navigate smoothly without having to even think!
Prioritizing task- forward simple sketches and wireframes over your creative ideas is the key to ease the user experience. You can start by simplifying the main structure and use case scenarios then range your prototypes according to proposed solutions that meet user needs. Their use will make the potential outcome and interaction scenario more tangible to users.
Don't be stubborn, adapt, adapt and readapt!
Perfection in design might be achievable but hardly from the first time! Collecting, understanding, and implementing changes according to testing Feedbacks is what will improve your design.
Self-evaluate and Measure potential failure points
Metrics are the basis of developing a long-lasting, effective design. As it helps to identify user experience issues and understand precisely what needs to be improved without losing attention to the time the user tasks take and the development objectives 
Implement a design system
There are tools serving the user-centric process. Depending on your needs. It highly proves that using a design system can elevate the user-centered design process for its capacity to shorten processes and gather all agents in a consistent working method to deliver common goals