Design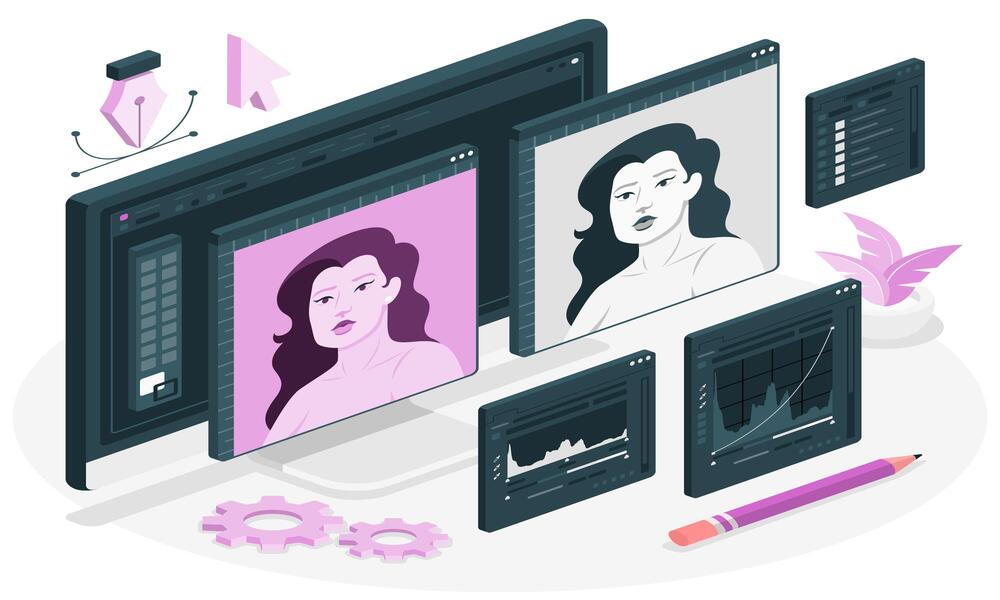 What a year 2020 has been! Despite being wildly exceptional, it didn't stop some design tools in the UI/UX world to drive a radical systemic and creative change and become every designer's favorite tool!
Just like artists need to sketch before progressing with their piece, UI and UX designers need prototypes to eliminate costly errors down the line and create a better user experience by sketching out a proper plan for every aspect of the digital solution.
Nowadays The wide variety of tools that can help you produce digital products is so vast and confusing. Here is a list of the most popular UI/UX design tools that market 2020 according to most designers.
Sketch
With ten years of existence, Sketch takes the number one spot of most used UI design tools around the world for both UI design and prototyping. its simple wide interface that handles different design screens called artboards with smart transitions for the best visibility possible for the designer's eyes in addition to animations and the possibility to create prototypes easily and even receive feedback on Sketch Cloud.
Sketch's compatibility is only limited to Mac OS and it operates for 99$ for one year of license per device.
Adobe XD
Launched in 2016 to fit in the beautiful adobe family, Adobe Xd is a vector-based user experience design tool that ranks second on our list. With rich features and tools that operate everything from wireframing to prototyping and even permits the testing of voice interactions all from one useful Interface.
Adobe made XD as pluggable as possible1 collaboration is very easy through adobe XD as it integrates other Creative Cloud apps on both IOS and android as well as integrative services such as Google Sheets, Airtable, Trello, etc…
It is compatible with both MAC and Windows users with a free starter plan of 1 shared prototype,1 active design spec with 2GB of cloud storage and that elevates to an unlimited version for 9.99$ a month per user.
Figma
Although considered relatively new and browser-based, Figma made it to this list as one of the most popular tools. It is a cloud-based design tool essentially favoring collaboration between designers and developers. It integrates a large collection of more than 500 third-party plugins (for Stock imagery, color accessibility, flow diagrams, icons, charts, etc) to allow you to design, prototype, and collaborate in the same space with team libraries, collaborative editing, copy editing, and quick feedback via shared links.
Its free starter goes up to 3 projects then it upgrades to an unlimited version of $12/a month per editor and 45$ for organizations.
Invision
Invision is a single-interface robust digital products design platform that allows you to visualize, design, prototype, and get feedback in a single interface.
Unlike its fellows, In-studio does not represent an issue of working with layers and it can easily import sketch files. It enables freehand drawings on a digital whiteboard, vectors using and transforming static designs into interactive prototypes for both IOS and Windows.
Invision has a single prototype free trial that elevates to an unlimited professional version at 25$ for one designer or 99$ for a 5 members team. It has plans for larger enterprises as well.
Axure RP
Launched in 2003, Axure RP is a robust wireframing and prototyping tool that UX designers best friend to create specifications for supreme detailed animative designs. Axure supports responsive designs, dynamic content, conditional flow, adaptive views, and prototyping.
Axure RP is available for both purchase and subscription at a starting.
Balsamiq
Balsamiq is a mockup and wireframing tool that enables you to create, sketch, and share the user interface mockups for web and mobile apps. It serves the fastest low-fidelity wireframing to help designers focus on structure and content. It also develops mockups as if on paper and integrated with Google Drive, Confluence, and Jira as additional pricing features. IT operates with various range of price options. The 2 projects limited cloud app starts at $9 per month, the desktop app retails for $89 one-time payment.
Framer X
Framer X is a high fidelity macOS prototyping tool that enables access to an extensive component library to fasten up the UI designing process. It is with React-based design tools.
Compatibility: Mac OS
Pricing: personal plans Starting from $12/month
These tools will never fail to impress us with every improvement year after year. Old tools have significantly evolved and presented themselves as new challengers to newer tools and they all represent the best available options for designers on the market.
In the end which one do you prefer?