Tips and Tricks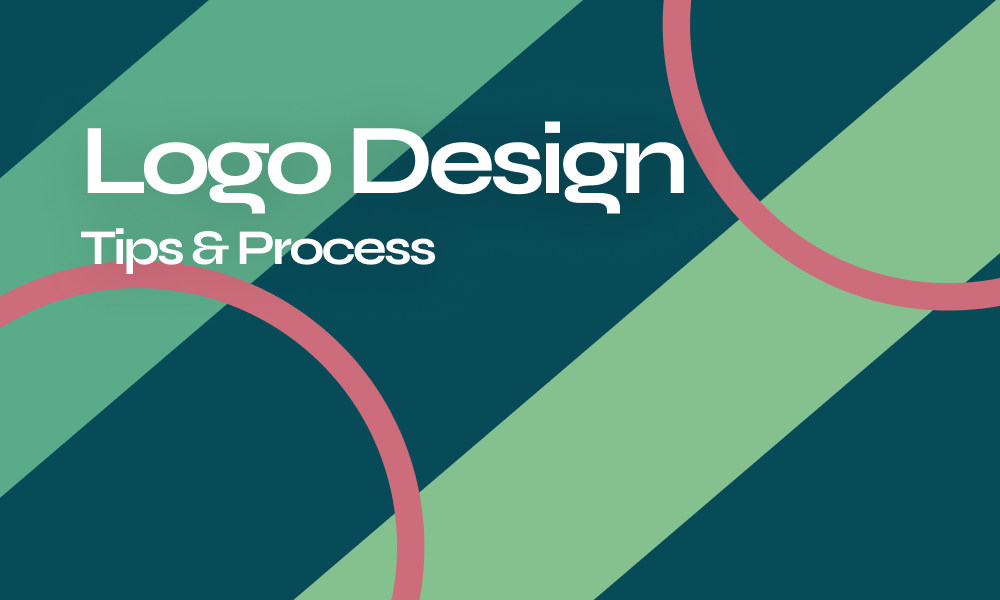 You might think that logos are just a small design that should be ready immediately at the start of any project but never fall into underestimating the hard work done behind it!
Designing logos is a design that has its own rules and complicated process as a logo isn't just a sketch it is the face and identity of an entire brand or project so it should be done carefully following efficient approaches 
Here's the complete guide to the logo design process 
What makes a good logo?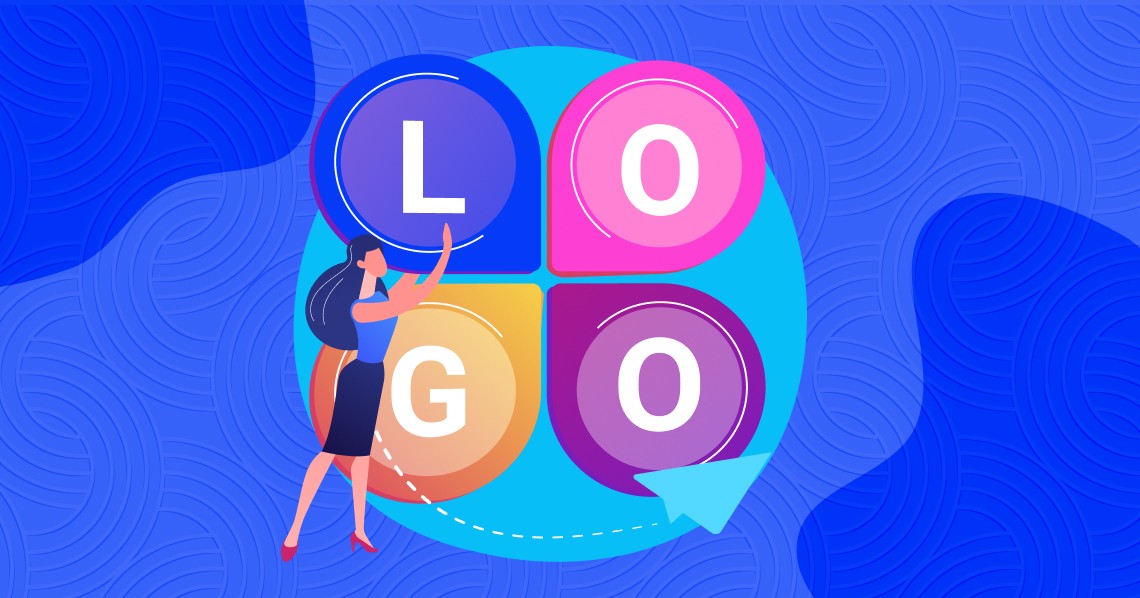 A good logo isn't just good looking but a logo that gives a hint about the brand message and integrates the user to explore more 
Every designer has his own definition and vision of what is considered a good successful logo making but it is sure that all designers agree on certain rules and principles to follow. To cut it short here are the fundamentals that make a logo "Good"
Appropriate:

The logo does speak for the business idea behind it and is relevant to its business concept 

 Simple:

Simplicity is beauty. A logo should be simple enough to drive focus on a certain story and suit flexibly different screen sizes and platforms it will be used for 

Memorable:

A logo should be unique and distinguished to upgrading the value of what it is representing
The detailed Logo design process: How is it done?
A successful well though logo design process shouldn't skip any of those steps in  order to create the best possible logo 
1. Discovery: Getting to know the client's business
Every logo has a purpose and a story that why designing logos is beyond art, so we shouldn't just start coming up with logo ideas out of thin air relying purely on our sense of aesthetics.
It is very important to start the entire process by deeply understanding the client's business and what goals it is looking to achieve. The only rule for the discovery phase is that every detail counts!
What is the brand about?

What problem is the business trying to solve?

Where the logo will be used(website, business card, etc)?

What are the objectives behind the project?

If your brand was a person, how would its personality be described? (clever, sharp, formal, etc )

What do you see as unique in your business?

Who will be using your project?

Etc 
Any question you find to be relevant for you to start visioning the logo should be asked in the discovery phase in order to define the general attributes of the brand 
The expected output of this step:  The output at the end of this step should be a handful of supportive notes to start mind mapping 
2. Conducting  individual  research
Designing a successful logo isn't just about understanding the client's requirements it is up to the designer to do his own homework and collect useful insights about the industry field of the brand, the potential clients, and available competitors in order to be able to differentiate your work and bring uniqueness in the solution you are creating and therefore to the brand you are serving. It will also help you create a user-centered logo that would correctly fit the user's perspective.
The expected output of this step: A doc with all necessary info and the elimination of unsuitable visions 
3. Brainstorming and visioning initial concepts
The brainstorming consists of thinking about possible design and art directions and approaches and comes to determine all elements of visual language corresponding to brand identity such as:
style

Shapes

colors 

sizes 

Etc 
It is very important to base this step on well choosing the type of logo you wanna opt for like an icon type logo or strong wordmark type of logo or a combined style logo depending on how and where the logo will be used and what style best tells the brand story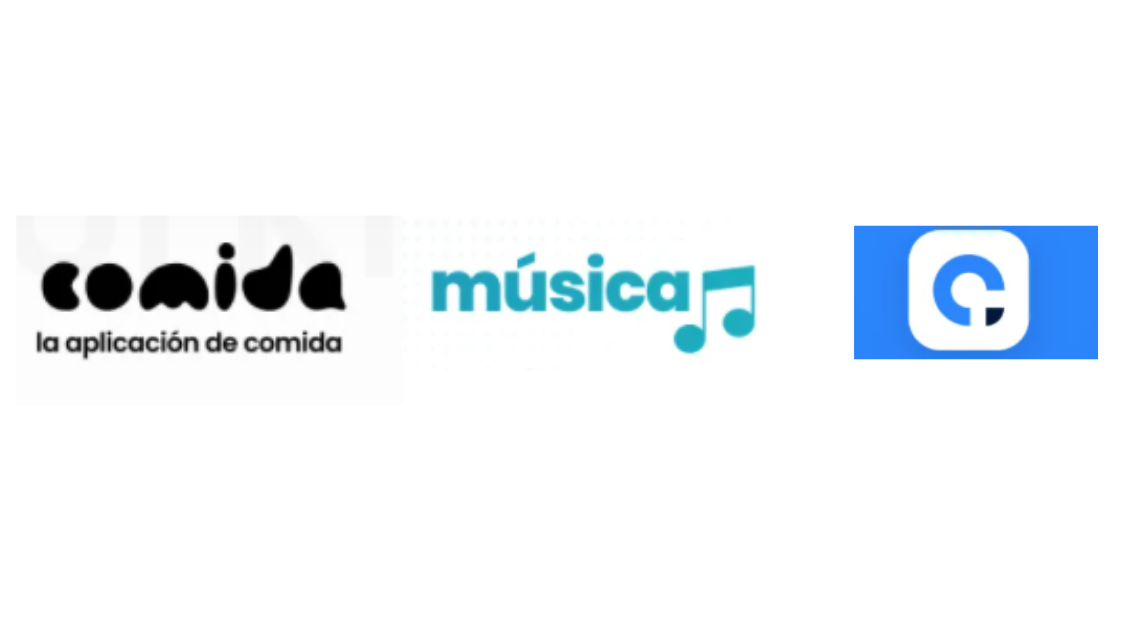 Different types of logos designed with Arsenic Design System for different ready to use UI kits 
The expected output of this step 
Up to three complete mood boards of collected visuals, references, palettes, and strategic choices to be ready to seek feedback from the client and involved parties.
4. Sketching
Sketching is about the creation of basic visual concepts on a piece of paper before putting them live on a computer. Sketching allows the designer to explore his options and experiment  with different shapes till he can create the best version of his logo
Don't get fully satisfied with your first sketch! It is very important to sketch different logos and different ideas in order to establish comparison you might get surprised by what your 10th sketch might look like!
The expected output of this step: A clear decisive design ready to be digitally created 
5. Designing: Executing the sketch digitally
It is time to put the chosen sketch live using your favorite digital tools. 
If you are a business owner or a designer or a design firm looking to use innovative design tools and illustrate powerful logos you came to the right place! Arsenic design system offers the best practices and guidelines to design consistent logos that match exactly your brand identity through precise tool boards and diversified library=ies to inspire all designers!
Once you have a solid digital draft add necessary touches to sparkle the logo it can be shadows or negative spaces or typography change  
The Expected output of this step A well finished and properly executed logo design 
6. Seek feedback and final approval
In the design world feedback is not optional, it is a part of the process. It doesn't mean that you need to seek everyone's feedback or it will turn into chaos. It is very important to test the viability of each logo concept by creating testing mockups to see how it will work in real life and then only get the feedback of the concerned people such as the project manager and another colleague designer that might have a beneficial critic in order to show the client the strongest concepts you created for his brand identity.
A logo designer should listen to critics in order to make a decision:
* Detect failure in the message he wants to transmit through his logo and make necessary changes
* Finalize his logo choice with the client
The output of this step: Logo ready to be used and presented to the client for final decision 
It is recommended to not just show the client the row logo but to actually select few relevant applications for it for example a business card or a website logo
7. Delivery of logo style guide
Once you have your client's approval and you finalized your logo  it is time to deliver the full brand identity package that includes :
Logo source files in print and digital  (vector & raster, AI, ESP, PNG, JPG)

Basic variations of the logo ( full color, black &white, monochrome) 

Font files for future use 

A style guide for logo usage 
All brand identity details should be given to the client and well specified in the style guide from the color palette, typography, photo styles, illustrations, animations, etc 
Don't be afraid of over-delivering, the client will be so grateful for your generosity and that would enhance your reputation as a designer.
Tips by cohort experts to consider for a professional logo design
Following the process and paying attention to details might be the best tip but Cohort experts and the masterminds behind the Arsenic Design System are here to spoil you with best practices to follow to achieve the best logo designs
Choose the tool that you are the most comfortable with
Creating logos is a creative process based on experimenting with different elements. Being comfortable with the tool you are using is the key to have fun and give more value to your logo design whether it is a pen and a paper or a design tablet make sure you are familiar with the tool to be able to explore your full potential 
Experiment with design systems
Using what makes you comfortable is important yet is very important for you to catch on latest trends to be able to please your clients 
Design systems are invading the world and as a logo designers you should take time to experiment with the options it offers for better processes 
We made  Arsenic Design system with full potential style guides and consistent branding approaches to help logo designers and UI designers work hand in hand with other departments to deliver the best product results.
Keep it simple and minimal
Don't get lost in over detailing, sketching is all about delivering the best message through the most simple yet memorable designs. You should rather focus on diversifying your versions and polish your style 
Don't be afraid of critics
You should understand the importance of learning from critics  don't look at your sketch objectively remember it is not about personal taste it is about how the logo suits the brand 
You can refer back to your keyword list and see which sketch matches it and which one doesn't.
Conclusion
Achieving a great logo might be a matter of your magical creativity but also the magic comes with the comprehensive professional process and it includes failing and succeeding.
A logo influences the perception of people of a particular brand so be proud you're a logo designer!