Design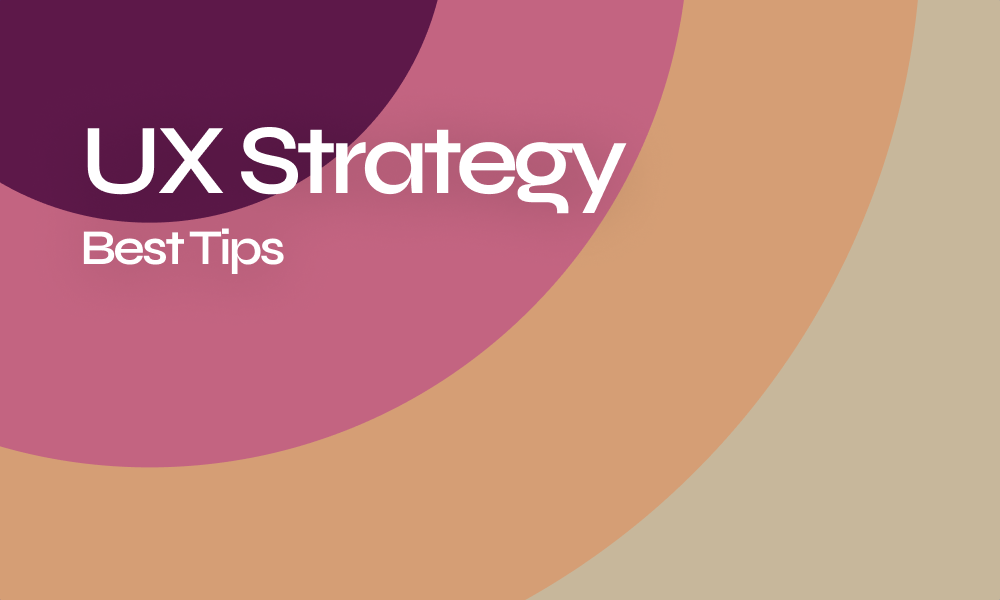 Adaptive UX Strategy
Design plays a major part in the development of any digital product. But when amazing-looking UI seems to be the main focus, UX is what actually builds a successful product.  
Good UX isn't an option, it is a core existence for the entire project so mapping, realizing, and testing it is a matter of a good strategy in order to develop digital solutions that are accessible to all types of users in as many use cases as possible.
So how should teams plan the UX strategy, decide which problems to solve or what features to prioritize?
What is a UX strategy?
UX strategy is what defines precisely the How, When, and The Why of the intended user experience for a particular product. It visualizes the general road map to the best interactive user experience possible including the user needs, the business vision, and the development team's capabilities. A solid UX strategy aligns different aspects to solve problems, deliver solutions that genuinely work, and scale user satisfaction. It also serves as an application document after the discovery phase.
Techniques of building a UX strategy 
There are four common techniques: Agile UX, Lean UX, Kanban, and Scrum.
Agile UX brings Agile software development techniques to UX design. It sets the entire development team from UX designers to coders into a collaborative process. 

Lean UX is based on the instant measurement and validation of ideas then ensure relevant modifications according to feedback to enable swift product releases.

Kanban is a scheduling and planning system of boards and cards that track different parts of the UX design and development workflow in one place.

Scrum is another Agile methodology that involves cross-departmental teams to operate together to succeed the UX design within an iterative and progressive process. 
Tips to create a successful UX strategy
Development teams try to imagine, search, apply and test different case scenarios to make sure that the product can be smoothly used by a wide range of users. There are many methods to guarantee the development of the right UX strategy. Here are the most relevant practices:
Gathering every necessary detail from the stakeholders 
The individual/ company looking to develop a digital product is actually looking to transmit a relevant msg and showcase their mission through it. The right user experience should be able to reply to the stakeholder needs so it is important to gather all relevant details such as:  
The business objectives behind the project 

What is the company's/individual's mission?

How the product is supposed to serve the user 
Thinking like a user 
At the end of the day, it is the user who gets to evaluate your UX. thinking like a user and making necessary research about potential users help deliver their exact needs without deficit or excess.
Ux designers should be very aware of the following details 
Target users of the product 

What common devices are they using?

Are they using similar products and what are the distractor points in their current used solutions?
Competitor analysis 
No matter how innovative is a digital solution, there must have been other alternatives for the user to solve his problems. Some products are just better replicas of an existing product or do solve a similar problem available on the market. Looking at what competitors are doing helps set a quality level barrier and determine potential ways to bring innovation in value propositions.
Mastering key platforms 
There is no size fit all! Different systems and screen sizes mean adequate different user experiences!
 It is not a matter of customized UI only, Your digital solution is supposed to behave differently yet efficiently on whatever the user is using from android mobile to an Apple TV. The wireframes and mockups presented in your UX strategy should match your user's favorite devices.
Paying attention to User Experience Analytics, developing and revising accordingly 
A UX strategy should be continuously tested according to [prefixed scenarios before being implemented. starting from testing your minimum viable product (MVP) in order to define your distraction and promotion point and ameliorate them.
Delivering a complete experience
Your UX shouldn't let any gaps for the user to complain about it should include all the latest trends and align with how the world is rolling. For example, Designing for speed: your design should reply instantly with internet speed. Considering the 5G technology to reflect a significant change in your product loading. As well as applying Dark themes and VR, AR animations 
Why is adaptability crucial for UX design?
Whatever you developed might not be the norm in a couple of months, your strategy and user needs and expectations don't top evolving over time. your UX strategy must be flexible and adaptable with multiple case encounters.
That why is crucial to develop a versatile UX strategy that is always able to catch on to the latest trends.