Design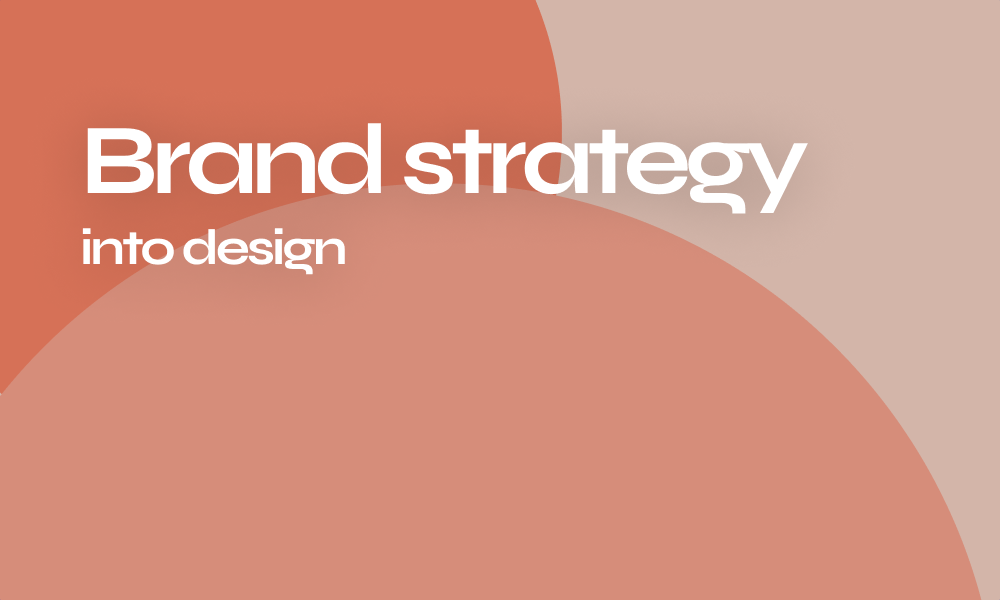 Translating brand strategy into a design is a delicate procedure, it's no easy task to turn words into images and ideas into graphics. 
But before you start, you need a clear brand strategy and to run your first design system inventory workshop. Once this pre-step is done, you're all set to start the translating procedure
How? Here is a guide with tips, from strategy to design to make your brand look professional, unique, and smart.
1. Focus On Your Targets
In order for your brand design to be successful, it must mirror your target audience's needs and wishes and impress them. The audience is in control, your goal is to please and attract them. Keep in mind that the more you focus on them, the more successful your brand design will be. Don't get carried away with the competition and trendy styles till you lose your personal touch and uniqueness or worse your audience's interest.
You have to study your targets, both demographically and psychographically, if you want to meet their expectations. Only by doing so can you put yourself in their shoes and gather enough information to create a customer profile.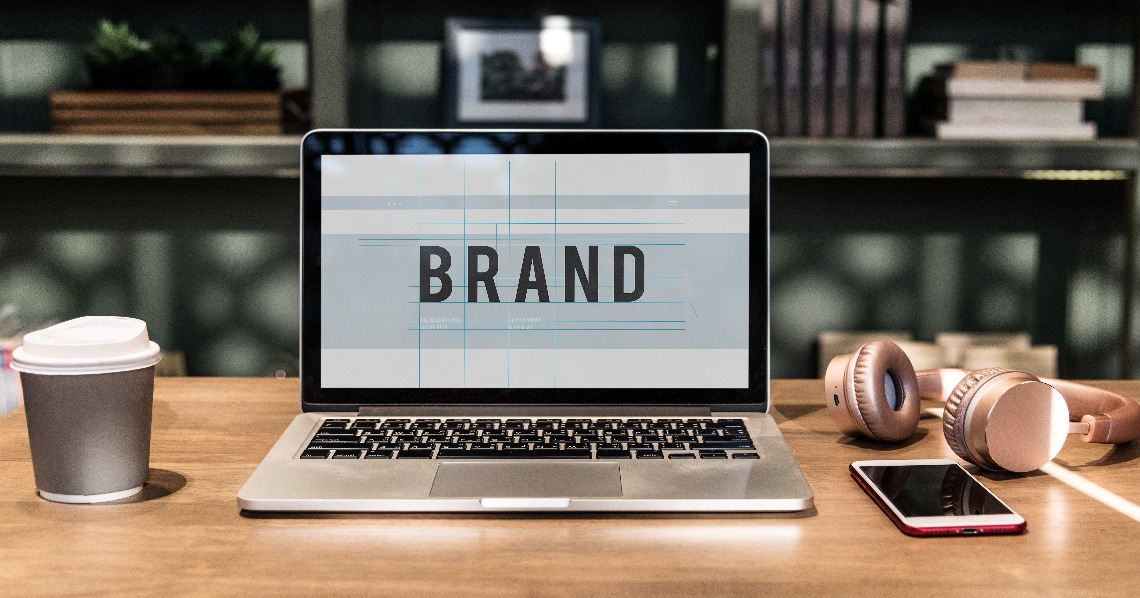 2. Analyze The Market
Just because your main focus is the audience, that doesn't mean competitors don't matter, you need to analyze the market and study the competition you find. Analyzing your competitors' aesthetics but making sure of being different is the key. This step ensures your uniqueness, you must stand out, not blend in. 
Getting noticed by numerous potential customers is your aim, and you can't do that unless you offer something new and different, something that could make your clients recognize you by just one look at your design. The last thing you would want is for people to confuse you with another brand, especially if they are about to complain about the product.
3. Projecting Your Personality
Just because your design should be mainly based on customers' demands, and your competitors, doesn't mean you should completely neglect your personal opinion and taste, just be careful not to get carried away and steal the spotlight from your targets. Your brand design should still project your personality and tell your story. 
The audience loves story-telling and even though their expectations come first, they get curious, and they love to analyze and assume things, just like they do with artists. 
Your design is like a person, it has its own characteristics and traits through patterns, brand logo, components, etc. You get to pick if you want to go for fun or friendly or serious. Messaging is equally important, your tone and style can tell a lot about your brand. Personality and messaging go together. When crafting your message, make sure you sound the way you want to, you don't want to sound too serious while the brand is all about being fun and spontaneous. 
However, a serious issue arises with this, the audience's assumptions and communication through designs are not a good mix, this part is delicate, and it could easily go south if the customers get your design wrong. The good thing is that you could avoid such a problem by using Archetypes, which are universal models of different behaviors and personalities that could help you influence your targets with no mistakes.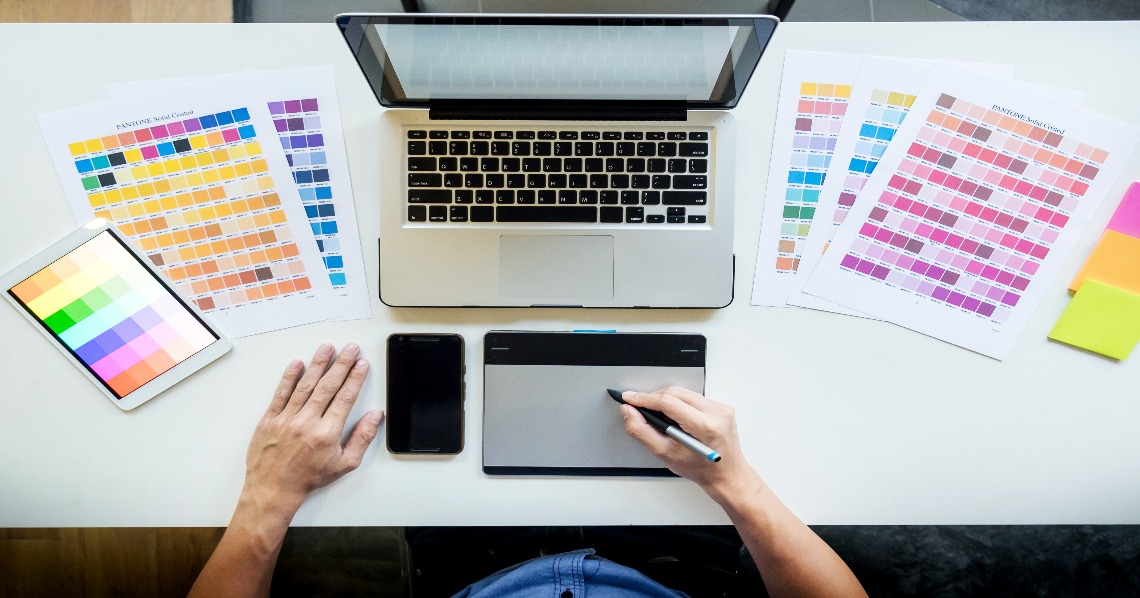 4. Creating Mind Map and Mood Boards
Once you gathered all the information, it's time you create a mind map that represents all of your ideas, and don't forget to highlight keywords. This will help with picking patterns.
Next are the mood boards, which are looking for visual references such as images, graphics, and colors, suitable to capture your ideas.
This step is ten times easier and the results will be better if you use a design system. We offer you our inclusive design system that helped numerous brands achieve consistency and success with our friendly-user templates and a large library of 100% customizable components.   
Arsenic Design System is a methodology, a path, and a comprehensive guide for project design that facilitates and shortens the design process and allows involved teams to collaborate better.
Take Arsenic as your next team player and benefit from exclusive features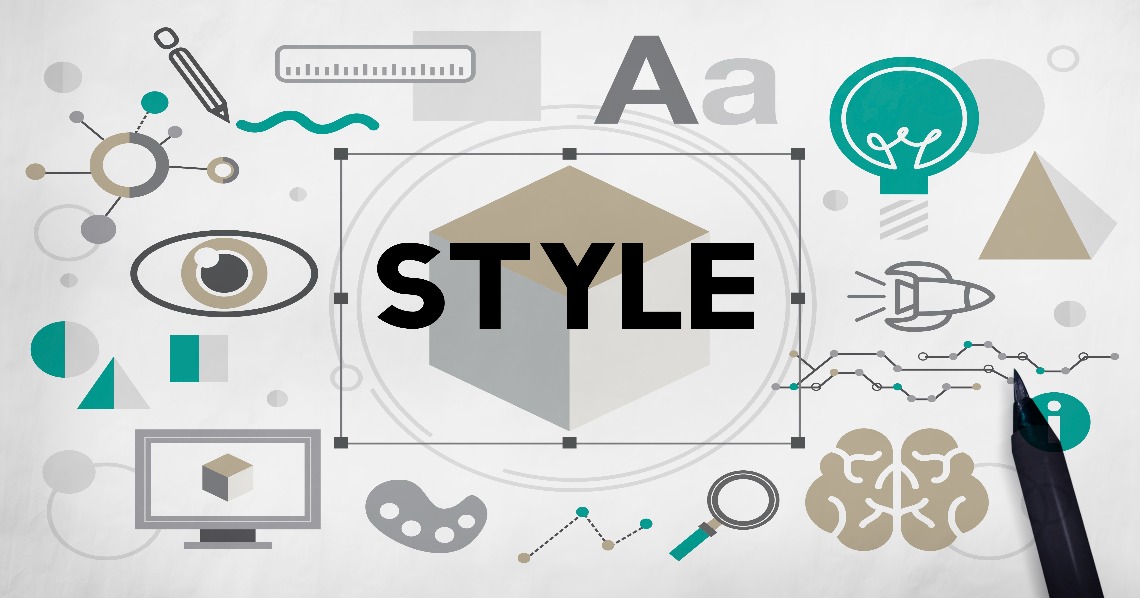 5. Design Identity Concepts
Get some feedback on the mood boards you created, it's helpful to see in which direction you're heading next and to see if they got your personality and story right. 
Now you start your actual design process, which is creating design identity concepts.