Design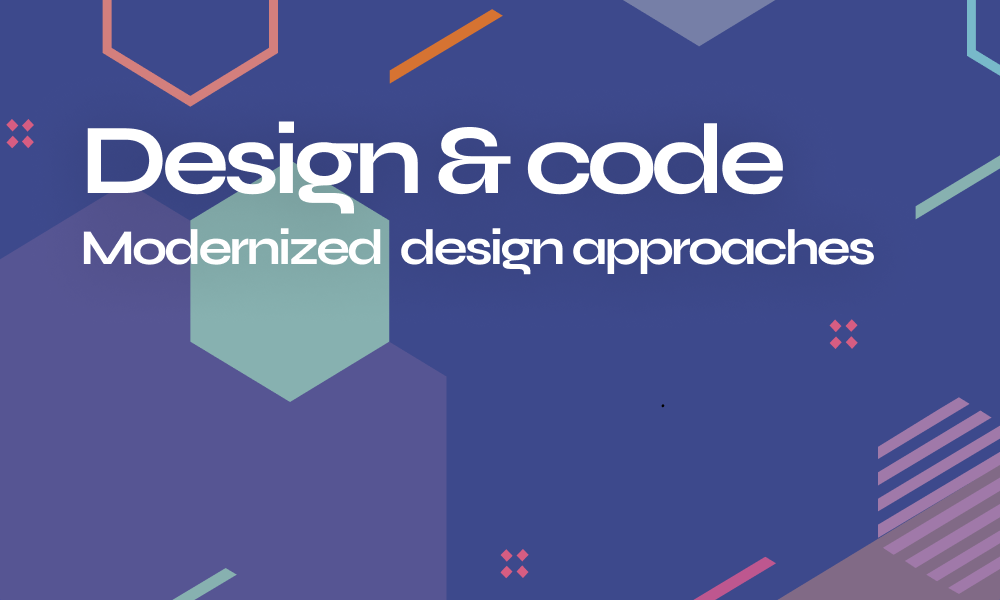 Design and coding go hand in hand in creating powerful user experiences BUT,  operationally speaking: design and coding are two totally different fields taking action in separate departments.
Years of innovation brought up to tools and processes still couldn't help enough ease the hard efforts of managers and coordinators in a daily attempt towards achieving efficient synchronization between frontend developers and UI designers. The  struggle is real and endless!  
What actions can be taken to emphasize cross-departmental collaboration between developers and designers, depend-less on the team's size? What are the best practices for synchronizing design processes with development operations in a user-centric approach? This article is all about it!  
This article has been made thanks to the help of cohort design experts. They are designing top-notch UI kits, pixel-perfect and ready to use for many purposes! Check their market!
Will it be solved by creating better design tools?
While reading the introduction above, the first thing that might pop in mind: Why companies just don't look for better design tools that work?
If it was this simple, the problem would have been solved from the early creation of modern design tools!
While creating functional designs is achievable, maintaining a single source of truth for teams still can't be assured with design tools.
The inefficiency is in the incapacity of design tools to operate beyond basic technicalities evolving around design operations, to offer to provide a source of truth that helps to bridge relations and build a collaborative culture between designers and coders. 
Design tools, no matter how modern they are, are built on tech models to behave as graphic editors for static work far away from the way a design is built on CSS, JavaScript, or other programming languages.
So designers create the designs according to their vision and the developers implementing it the way they think is suitable—> the result: designers complaining about their designs not being used the way they should be and developers prioritizing states of inputs, performance, and browsing only without much guesswork, as User interfaces mocked up with graphics editors rarely answer all of their questions.

Should designers code too?
What about creating a new job position: a designer coder?
What if designers learn how to code and coders learn how to design, would it solve the problem?
Pros of designer coder approach
Becoming a designer was never related to any coding studies or experiences even if you are a user interface design specialist, which makes it so hard for designers to cope with all technicalities evolving around the development operations. How a designer can put into consideration all possible states of inputs, recognize browse support capacities and predict the functioning of his design?
Designers can learn to code and so both designer and front-end coder jobs get merged, so designers won't have to explain details to developers, vise-versa and they can easily craft user experiences with technical constraints and better implementations

Obvious cons:
It would take a designer double effort to learn two different fields. The design process is hefty as it is and is based on a user-centered approach that puts into consideration all use case scenarios. Even by predefining styles and components, the best coding designers would still need to depend on design tools for creative processes that get us back to the start line.
What about DESIGN SYSTEMS?
Design systems are invading the design world for many reasons.
They offer countless benefits to design-based companies, including:
The optimization of the design process

The automation of repetitive tasks

Bridging cross-departmental collaboration 

Performing efficiently and maintainability

Unifying the source of knowledge 
Design systems aren't just a tool to normalize work under best practice guidelines, it is a whole path and methodology towards implementing consistent components, patterns, and styles that serve the right branding.
Beyond tangible aspects, how Design systems can solve team collaboration problems?

Read more about how design systems bridging relations within an organization
Design systems gather teams around a shared set of goals and set the right guidelines of work for every team member no matter how big or small is his role.
For example, Arsenic Design System as an atom-based Multi-Brand Design System for Sketch was built with the main aim of creating a spontaneous, transparent, Dynamic, and ultra-organized collaboration space to bring value to teams and individuals in need.

The structured approach offered by design systems helps create efficient designs while paying attention to all aspects, thanks to the guidelines that show how the right product design should look and feel. It helped thousands of companies build maintainable and scalable Products. It acts as one single incompatible and reliable truth source for both designers and coders.
Have you found your solution yet?
Adapt Arsenic Design system to benefit from exclusive consulting with design experts