Design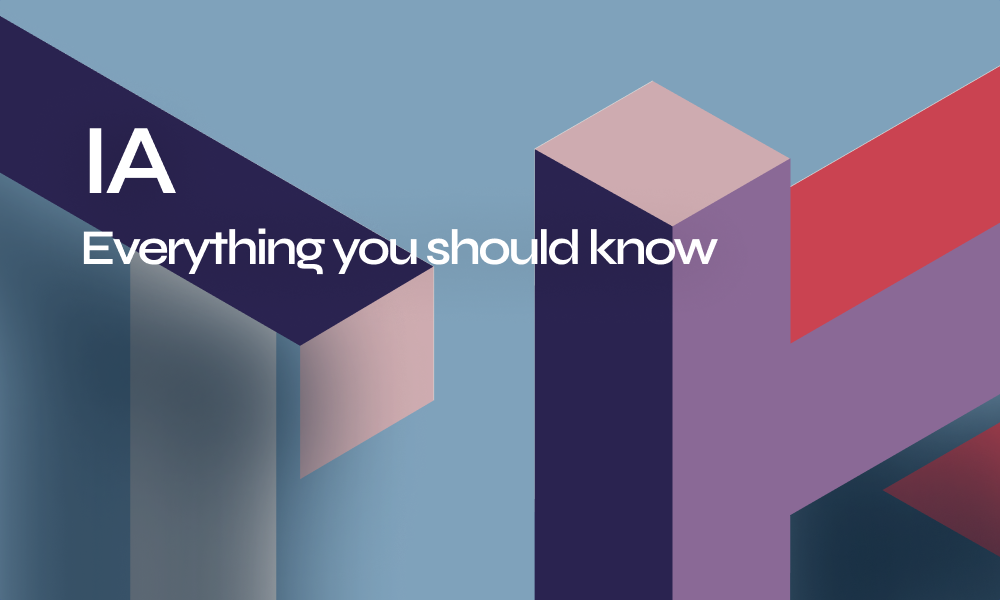 Information Architecture for web design 
Ever tried to look for specific information on a website and you fail to find it? Did you ever get annoyed for wasting time trying to understand what a website is about so you end up looking for another? 
The logical path your eyes take seeking info on a website isn't random. It is a strategically planned process called Information architecture. 
This blog is all about AI and how valuable it is to succeed in the user experience.
What is information architecture?
Information Architecture or AI is the strategic visualization and organization of information on a website to be clear, visible, and understandable. It is a task performed by an information architect in collaboration with developers and UI/UX designers.

IA isn't random; it takes skills to create a robust performing structure especially in heavy informational sites such as e-commerce websites, where lots of metadata is required.
How does it work?
Information architecture works on creating a structure for a website, application, or other projects, for every information to be exactly positioned where it should be. 
AI operates on different dimensions: 
Maps

Hierarchies

Categorizations

Navigation 

Metadata
Content is separated into functional categories according to:
The Logical flow that users use through the site?
What information does the user seek to find first?
How does every information present help the user make decisions regarding the service?
Are the implemented technologies in the process able to handle that data?
What approach to follow to build information architecture?
There are numerous methodologies that UX practitioners and information architects apply to succeed in the process: including library science, cognitive psychology, and architecture.
Library Science
This method refers to the development of knowledge organization systems that are categorized, cataloged, and resource-located. 
The process requires the creation of metadata and assignment of content for future use and the maintenance of the integrity of the archives. Building a good user experience is done by creating an information architecture that has appropriate and usable metadata, with content available in a well-maintained archive.
Cognitive Psychology
Cognitive psychology refers to the mind work, and mental processes taken place by the user toward the screen. Designers try to create products that drive positive emotional responses by users.
Here are some of the key elements of cognitive psychology dimensions that information architects follow:
Cognitive load

refers to the amount of information that a person can process by avoiding the threat of overloading info.

Mental models

built on the assumptions people carry before interacting with a website or application. Information is effective easier when it matches the mental model of the user

Decision making

refers to the cognitive process that helps users make a choice or select an option. 
Architecture
Just like a building, the information should be structured with a solid foundation. Sometimes the presentation of the information can be even more important than the information itself and should be based on a precise, intentional structure and solid foundation of ideas.
So what information architectures actually do?
Though the job, information architecture is often confused with a content writer they both do operate under the umbrella of UX.
AI tasks are So valuable in their  deliverables such as 
Conducting User Research and Analysis
IA is for the user and done through the user! In adequation with the aimed user needs and expectations, conducting user research and 
Navigation and Hierarchy Creation
The information architect is the key person responsible for determining how information across a website or application is displayed and accessed. TheIA needs to consider what the user expects to see, as well as what content and msg the organization want to convey.
Wireframing
Oh yeah AI do wireframe as well in order to represent the connections between different information across screens and identify how the site will work from a practical content perspective. 
Labeling
We mentioned earlier the importance of making decisions as to where Labelling is a mega important task as it is what drives the user's decision to press that button and take action. Labeling, or what we call pages and links on a site, ensures that our navigation and hierarchy are appropriately titled, which plays a large role in whether users will be able to find that information.
Taxonomies and Metadata
A taxonomy is a set of things that are grouped together. AI groups similar types of content or pieces of information in a useful manner based on the target audience preferences then tag content with metadata, and keywords so that users can search for content based on the assumed taxonomies. 
Data Modeling
IA pair up with developers to structure content according to the user needs and business requirements. The data should be mapped according to the conventional developing structures for smooth content migration.