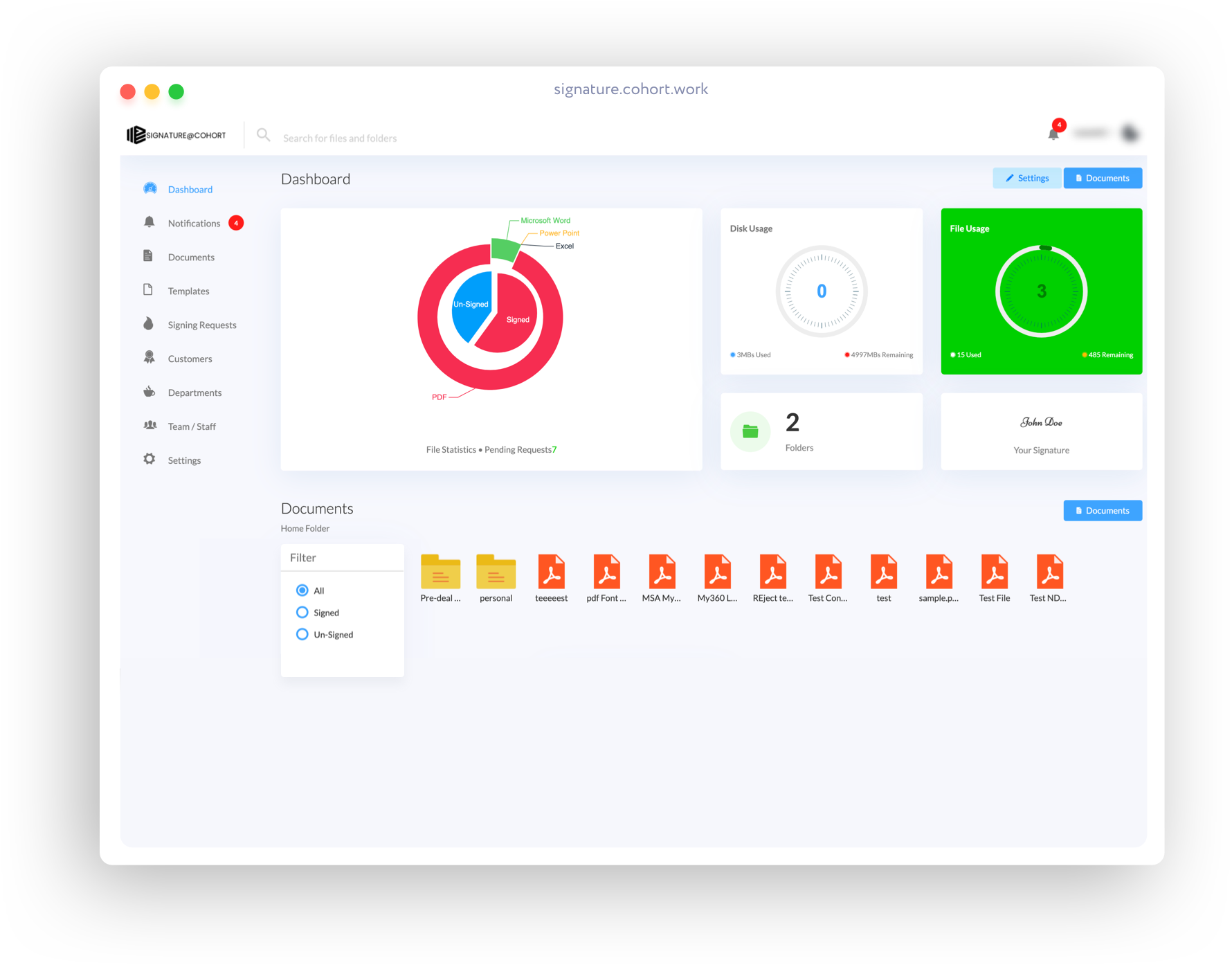 Secure Digital Signature Tool
For DOCS and PDF
Request legally binding digital signatures in matter of minutes. Keep your business moving by electronic signatures.
Start for FREE!
Draw, upload or type your Signatures
Edit PDF files on the fly before requesting sign
Distribute documents between departments
Business friendly workflow for Signer
Signature allows you to handle signature flow the way your deals happen
Preparing
Signing Requests
Upload your documents
Customise your own Signature
Locate files easily with filters
Document Templates
In built PDF Editor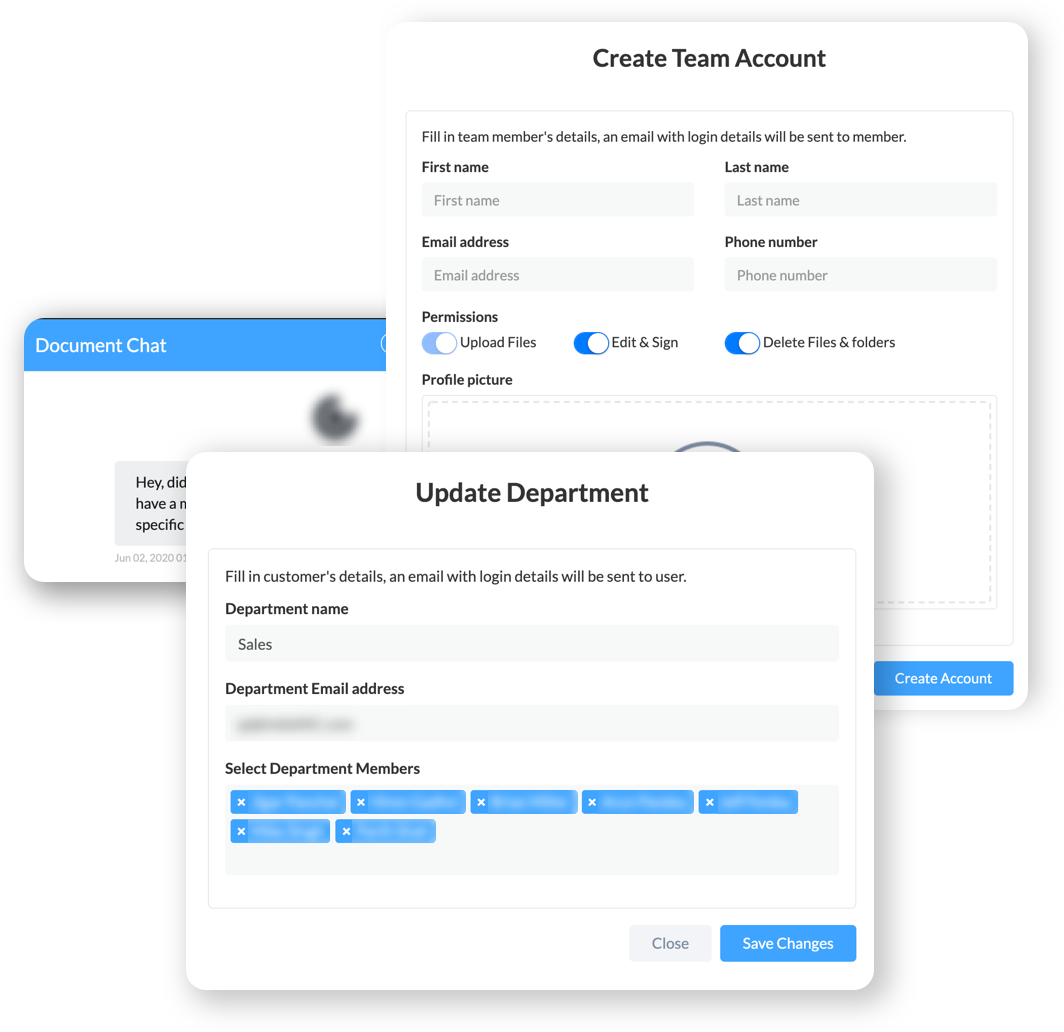 Made for Team
Invite team members
Assign roles and permissions
Create Departments
Centralised Company Account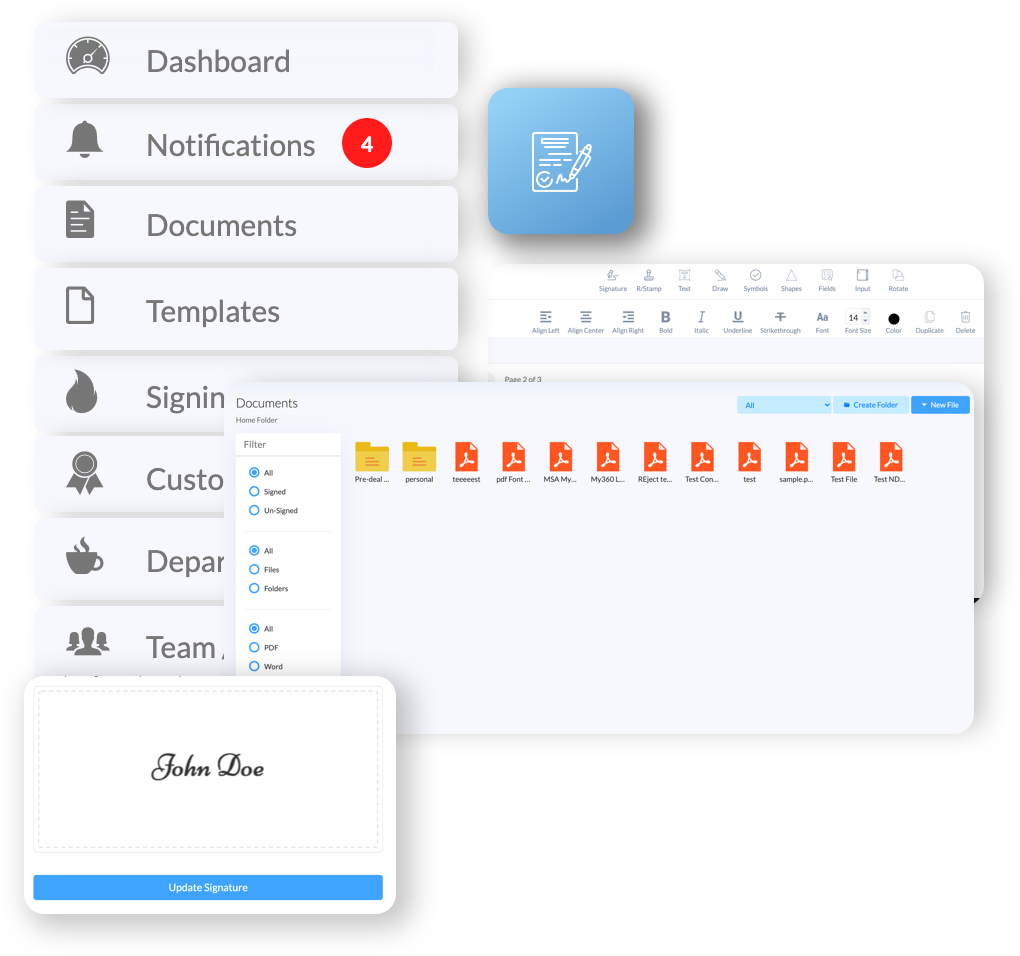 View event timeline for a document
Notification Timeline
Date and Timestamp wise events
See when docs are opened and signed
Chat over a doc for collaboration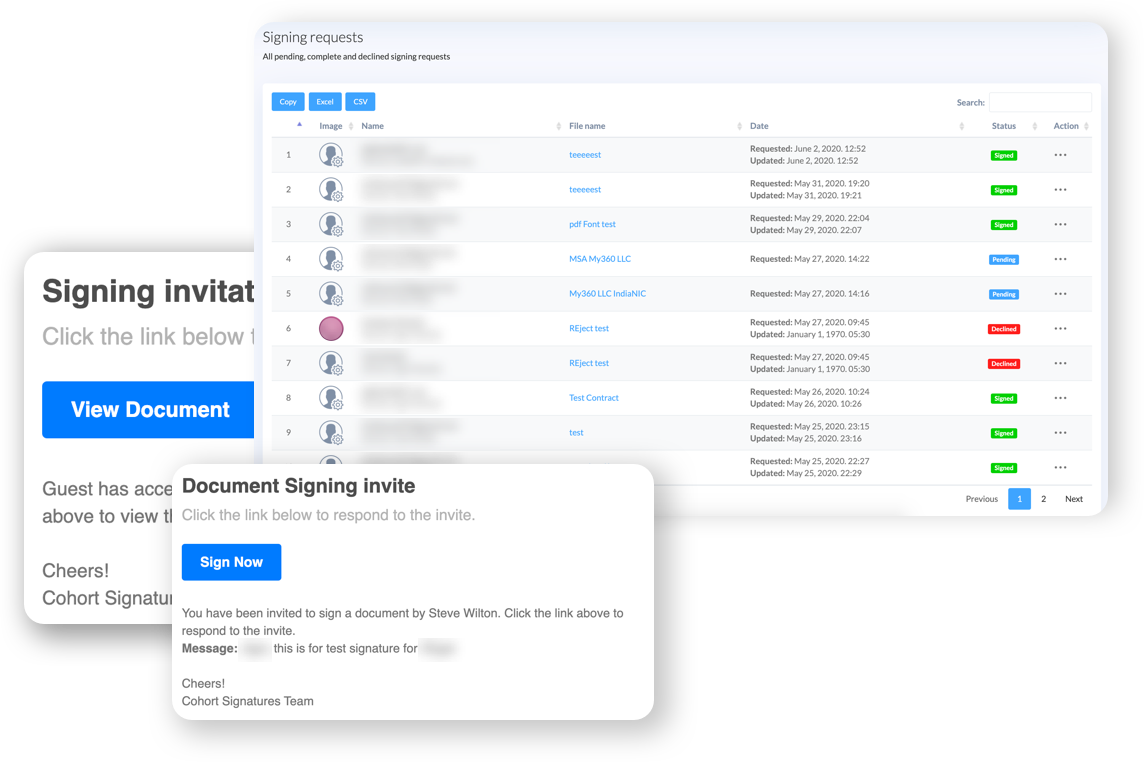 Keep an eye like a Bird
View all signing requests at one place
Automated Reminders
Re-request sign on same document
Multiple signer workflow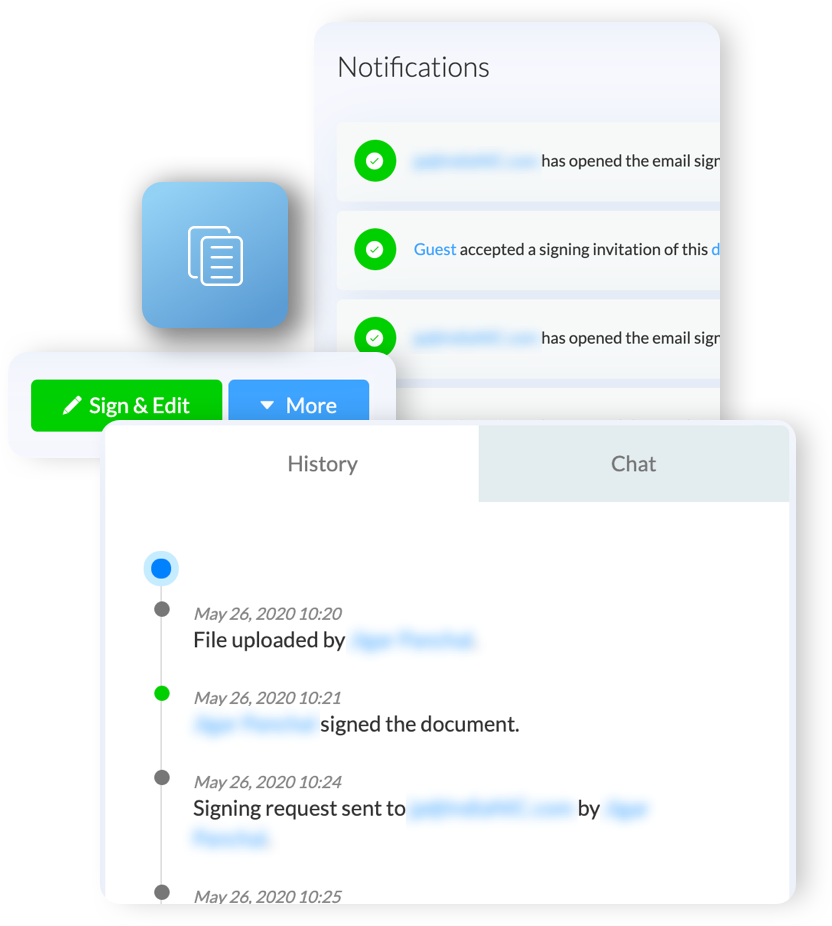 Speed up your team's collaboration
In the modern day and many more to come, collaboration across teams is extremely vital. Cohort is a place where we are striving hard to pull up all such capabilities that enhances the productivity, reduces the friction to share, communicate and collaborate.
Take a look at our growing list of such tools and feel free to use them to your advantage. Interested in implementing one these for your organisation?
Contact us