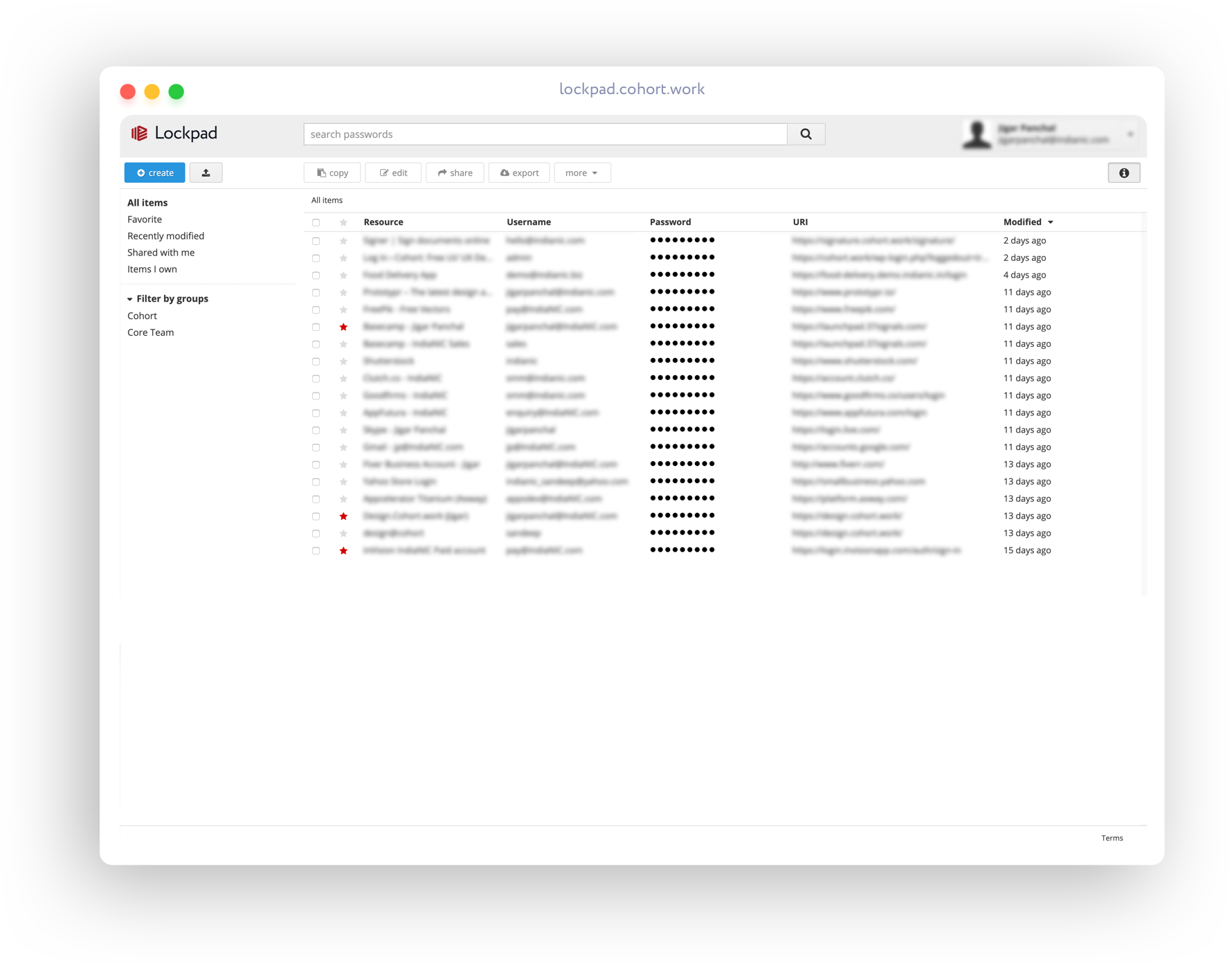 Get away with Password Fatigue
Forget Spreadsheets and Notes
Lockpad allows central storage passwords with encryption, that only authorised persons in your team can access, via powerful browser extensions for Chrome and Firefox.
Start for FREE!
Store your all passwords
in one secure place
Share them with anyone
with view / edit access
100% secure with private
key and local passphrase
Simple yet Powerful Features
Access passwords whenever you need and share with whoever needs it.
Out of the box Security
Chrome and Firefox Extension
Server side Secret check
Passphrase based lock for each user
GnuPG based authentication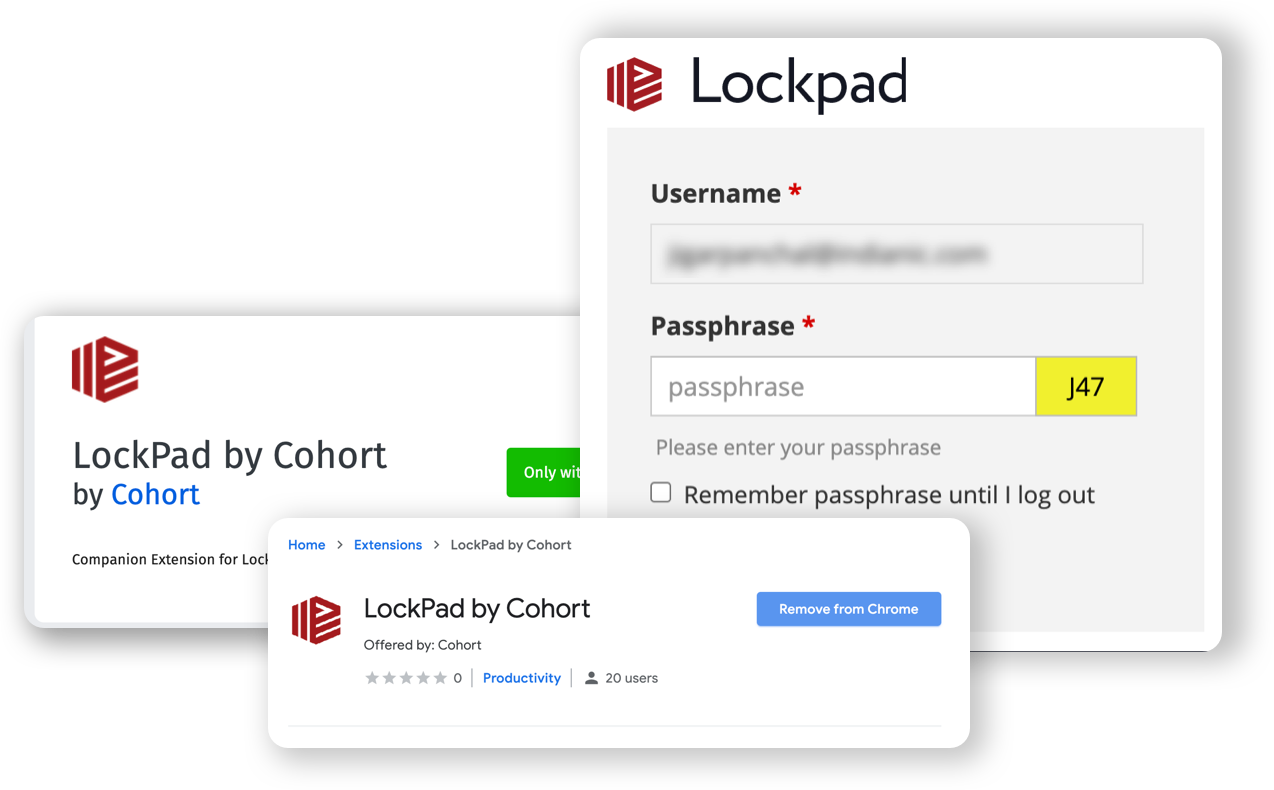 Manage each password with great ease
Instantly store new passowrds
Generate secure passwords on fly
Find that password out of the bunch in a click
Share password like GDoc©
Read / Write / Owner access to team members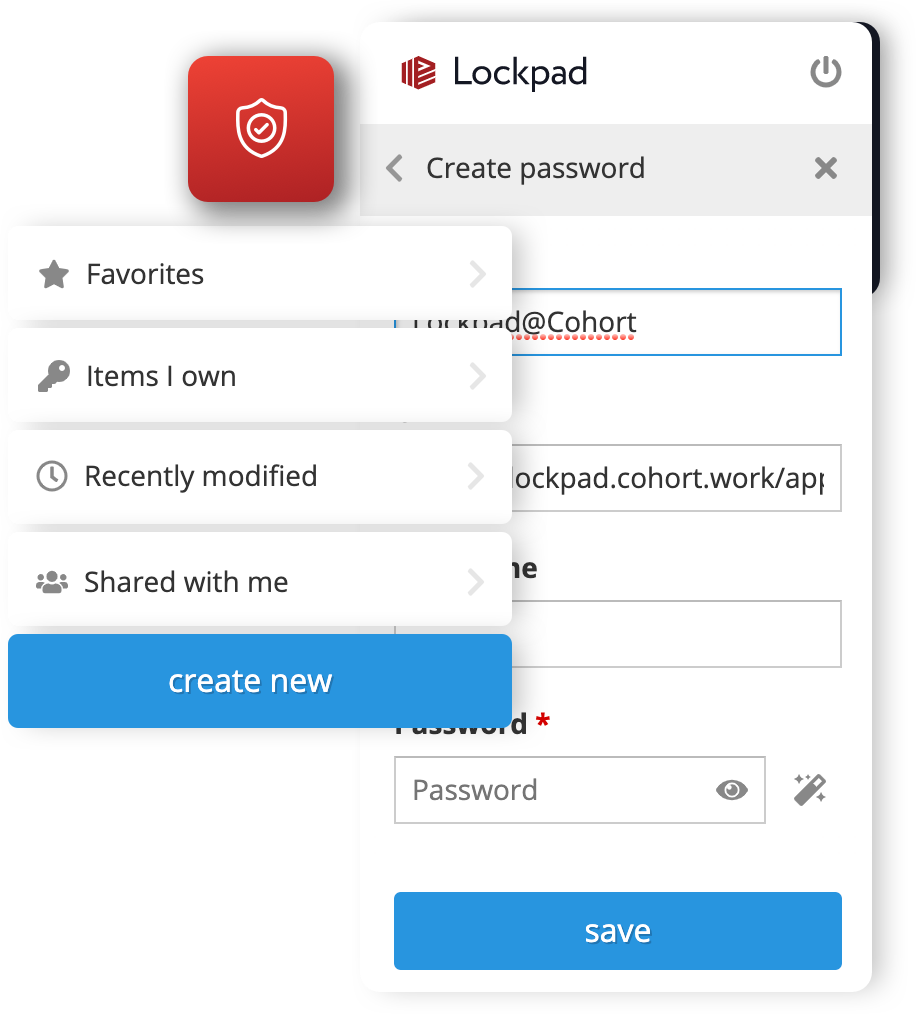 Best fit for your Enterprise
Self Hosted Option available
Whitelabel to your brand
Built with best-in-class tool chain
Developer friendly APIs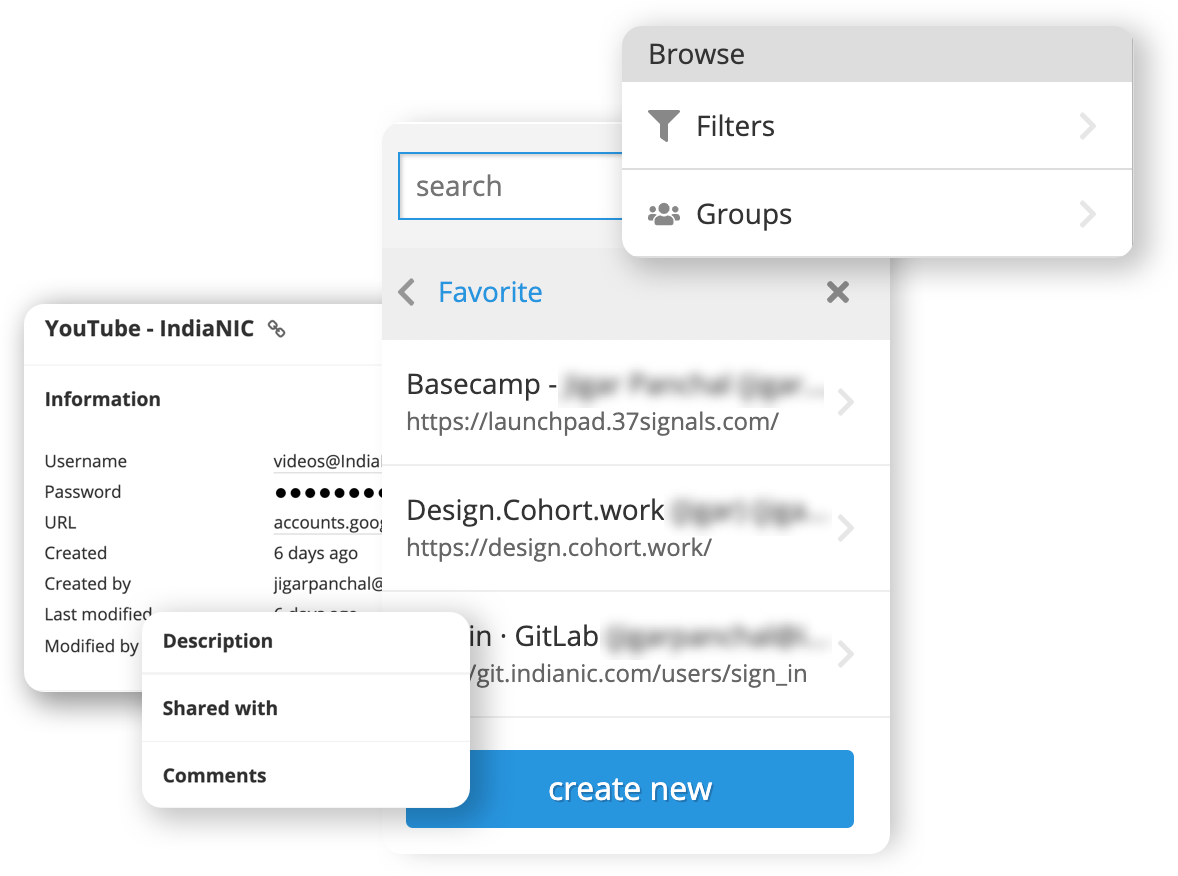 Speed up your team's collaboration
In the modern day and many more to come, collaboration across teams is extremely vital. Cohort is a place where we are striving hard to pull up all such capabilities that enhances the productivity, reduces the friction to share, communicate and collaborate.
Take a look at our growing list of such tools and feel free to use them to your advantage. Interested in implementing one these for your organisation?
Contact us